"
Knowledge gives us a sense of who we are." To what extent is this true in the human sciences and one other area of knowledge?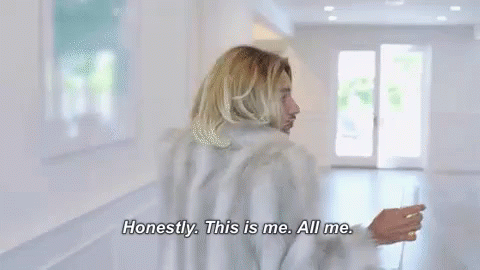 To begin this analysis, the question does not ask
does
knowledge give us a sense of who we are, it asks
to what extent,
meaning that it is implied that it does give us some sense of meaning to some extent. It isn't asking me to prove the claim, as much as it is asking me to describe how true it is. The use of the word "gives" is an
iffy
term to use. In most cases, knowledge does not give us anything. We must take things from the knowledge through application and analysis. Though, there may be some occurrences where knowledge just gives us the answer to what we need. The "we" and "us" in the quote is ambiguous, in that it does not specify a certain group of people. Does it refer to us as humans? Or us as in every thing living? No matter the group it may be referring to, each individual on this earth, must have some sense of knowledge to know who we are as a person. This knowledge question tackles the ways of knowing, memory and reason, and areas of knowledge, human sciences and history.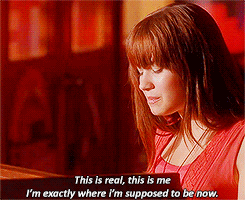 The way reason is demonstrated in this question is tied in with its connection to the area of knowledge history. History is the study of the past. Historians analyze pure facts that, for the most part, cannot be argued, and they use reason to get to the facts. They reason using historical evidence such as artifacts or documents. History gives us a sense of who we are to a great extent. Though we usually connect the topic of history to wars and battles, history just refers to anything that can be studied from the past. An example of how history gives us a sense of who we are is with ancestry. Our ancestry can give us details about where we came from, who we came from, your family's medical history, or personal history -- which is how the topic likewise ties into memory. For adopted children, knowing your family history gives you a closer connection to their biological family and can assist them in the future with medical situations. Family history can give a sense of who you are, genetically. This would be an example of personal knowledge, as it is something that pertains to one individual. History of a group, such as a race or gender, would show who we are using shared knowledge. Shared knowledge of history is information we would learn at school or could be referred to as common knowledge. Applying personal knowledge in history will give you a greater sense of who you are because it speaks for one individual in specifics, rather than for a whole group in generalities.
The human sciences is home to subjects psychology, sociology, and political science. Those subjects are centered on the workings of people as individuals and as a group. Similar to history, they use reason and memory of past events to come to current conclusions of people's mental health. Psychology is the study of how the human mind works and focuses on behavior and psyche. This subject demonstrates who we are in our minds as individuals. Sociology is like psychology but for society as a whole. It focuses on the -isms, and why certain groups believe or act upon certain things. For example, let's look at racism. Sociology looks into the operation of institutional racism in society. The inequality and prejudice seen today is analysed, from historical evidence, to view how certain demographics act as the perpetrator of racism and the victims of racism. Political science is an analysis on political behavior. This subject area mainly focuses on the group. Political behavior largely ties into someone's ethical beliefs, which is a large part of how some people navigate through the day. Depending on the subject under human sciences, the topics could refer to shared or personal knowledge. For most, human sciences deals with groups. Even in psychology, they use data taken from groups of people to diagnose what your psyche is like. Human sciences works best in shared knowledge because of how the data is taken and distributed to people.
Knowledge lets us know who we are as individuals and as a group. Through memory and reason, we can use knowledge from the human sciences and history to know more about our minds, our family, and potentially our future. This is through an application of both shared and personal knowledge. Though, in my opinion, history provides us with a sense of who we are to a greater extent than the human sciences can. If we, as a whole population, were to apply our knowledge, we could come to new conclusions not only about ourselves, but also for groups of people or for people where certain knowledge is unavailable. Idly holding knowledge to yourself does not give you a great sense of yourself, but through applying it, you can get to know yourself.